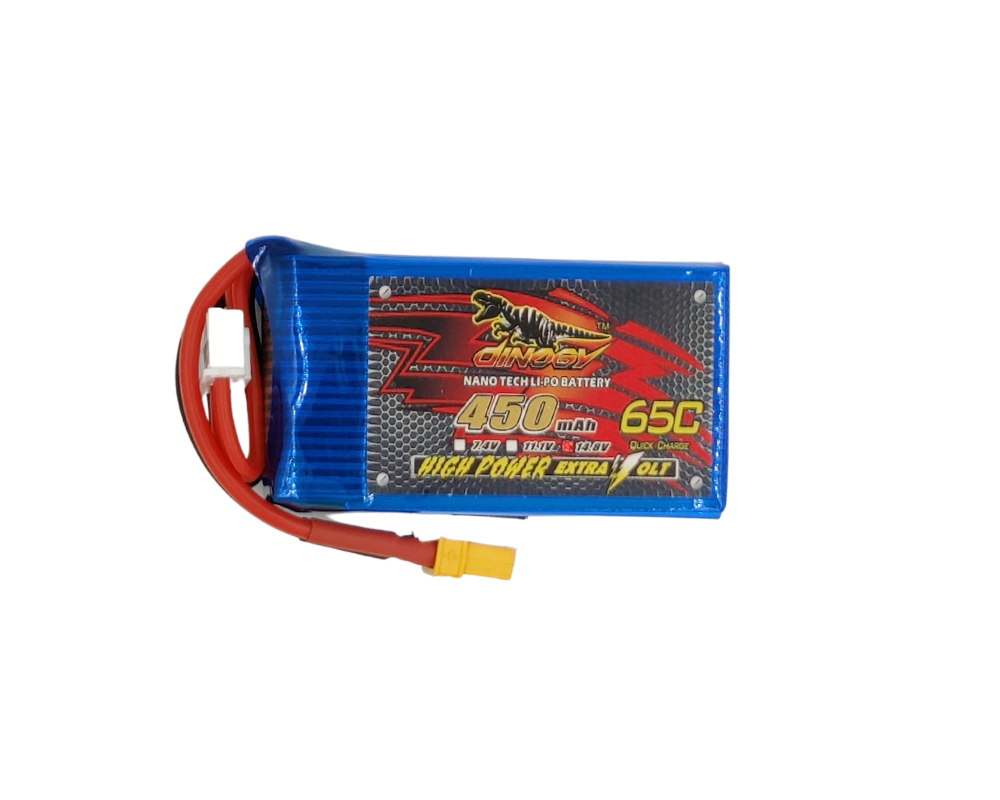 4S-450mAh DINOGY NANOTECH 65C LIPO BATTERY - ANUBIS RC
Description
DINOGY NANOTECH 450mAh 4S 65C LIPO BATTERY
Now introducing the Dinogy Nanotech series top-of-the-line battery pack specially customized for the new age cinewhoops/racewhoops 2inch to 3.5inch.These NanoTech series comes with  lower internal resistance, higher energy density, and greater voltage/punch despite load stress.
With the NanoTech 65C, Dinogy has worked hard to achieve high-current discharging while reducing heat rise to ensure long-term health and durability—even after many cycles!
ADVANTAGES OVER TRADITIONAL LIPO BATTERIES.
Higher working voltage – gives your models more "punch".
Higher capacity – provides longer flight times.
Higher durability with reduced performance attenuation – no obvious capacity or power loss after many cycles.
Lower temperature rise, so less heat after high current discharging.  Heat is a killer of Lithium batteries.
Longer cycle life (1000+).
Lighter weight – so greater speed and improved handling.
Perfectly matched cells – Nano Technology produces extremely consistent cell voltages.
SPECIFICATIONS:
Cells :: 4S
Voltage :: 14.8V
Capacity :: 450mAh
Constant Discharge :: 65C
Burst Discharge :: 130C
Max Charge Rate :: 5C
Connector :: XT30
Pack Size :: 28 x 16 x 53mm
Pack Weight :: 53g
ITS A BATTERY, HANDLE IT WITH CARE
Don't over-charge, or over-discharge batteries.
Don't put it beside the high temperature condition.
Don't throw it into fire.
Don't throw it into water.
PACKAGE CONTENTS ::
1 x Dinogy Nano Tech  4S-450mAh 65C Battery