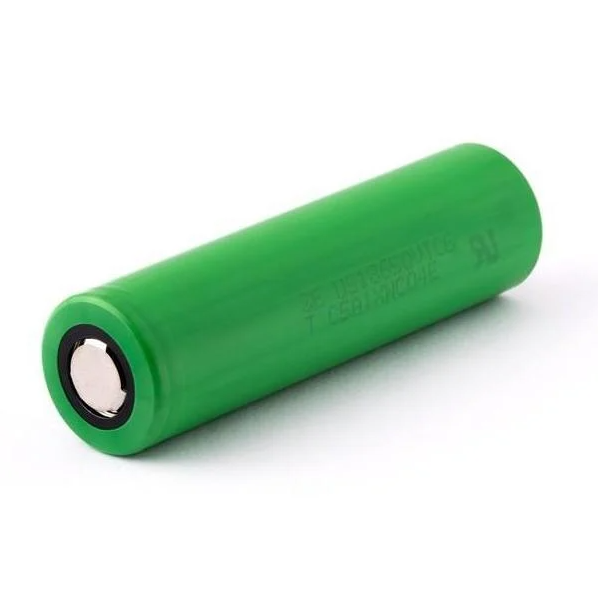 SONY 18650 VTC6 3000mAh (7c) LI-ION BATTERY - ANUBIS RC
Description
SONY 18650VTC6 3000mAh (7c) LI-ION BATTERY
This is all New and powerful Original SONY VTC6 18650 Li-Ion 3000 mAh Battery Sony Energy – Hybrid IMR – 3000mAh  Excellent high drain cells for battery packs where high current – high discharge is the most important.
The battery gives a consistently great performance and a high capacity. Suitable for use in all types of portable devices and LED torches.
Finding an  Original SONY VTC6 18650 Li-Ion 3000 mAh Battery is really a challenging task because with just visual observation you cannot find the difference between Original and its Copy product.
Our team at ANUBISRC(ANUBIS TECH) observed that many sellers in the market very indisputably selling the FAKE Batteries under the Original Brand titles.We also make custom Li-Ion Packs with spotwelder with pure Nickel Strips.
After Importing and testing samples in our lab, we have differentiated the original and its Copy product considering our buyer's satisfaction, for which we can guarantee the authenticity of the product and assure you that you will get what you pay for.
This SONY VTC6 18650 Li-Ion  Battery is a single cell compact and powerful battery cell with 3000 mAh capacity.
The SONY VTC6 18650 Li-Ion 3000 mAh Battery (Original) is a source of power for various portable devices including flashlights, hobby transmitters, and receivers, etc.
Specifications :: 
Brand: SONY
Battery Capacity: 3000 mAh
Nominal Capacity: 3.7 V
Max Continuous Discharge Current: 20A
Full Charge Voltage: 4.2V
Made in Japan
Manufacturer: Sony Energy
Important:
Never completely discharge the Li-ion battery ( below 2.5V under load ).
Charge fully to 4.2V before first use.
Never attach any metal moving part |magnet| to the top-positive or the bottom-negative battery contact.
Never use force to install (insert) Li-ion battery.
Do not use old and new battery cells together.
Use only a high-quality battery charger.
Do not expose to heat.
Do not short (connect) positive (top), and negative (bottom) battery terminals (contacts).
Keep battery that is not in use in the plastic holder (or any insulating [plastic] container).
Do not charge a battery over 4.22V (another reason to use a high-quality battery charger).
Don't charge unattended.
Do not store your li-ion batteries fully charged (for an extended period of time).
Store in cold and dry place at approximately 3.7V (storage charge).
After the battery is discharged-don't leave it discharged=>charge it as soon as possible
The user should have enough knowledge on Li-Ion rechargeable batteries: in discharging, charging, assembly, handling, and proper Li-ion battery storage before use.
---
Features :
Shape: Cylindrical Battery.
Battery Type: Lithium-Ion Battery.

High performance and capacity.

Flat top to suit many devices fitting.
---
Package Includes:
1 x SONY VTC6 18650 Li-Ion 3000 mAh Battery(Original).