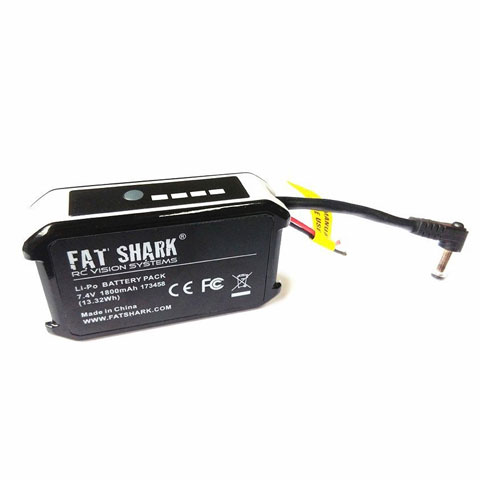 Fatshark 18650 Li-ion Cell Battery Case
Batteries not included! Requires 2x 3.7V Li-Ion 18650 style cells without protection circuit to function. Batteries should be removed and charged via a dedicated 18650 style charger.
7.4V nominal voltage for use with existing Fat Shark goggles and fits into head strap like standard Fat Shark battery packs. Large capacity when used with high capacity cells (batteries not included).
Description : 
Brand Name : Fatshark
Item Name : 18650 Battery Case
Dimension : 63x19x31mm
Package Included : (no batteries included)
1 x Battery Case