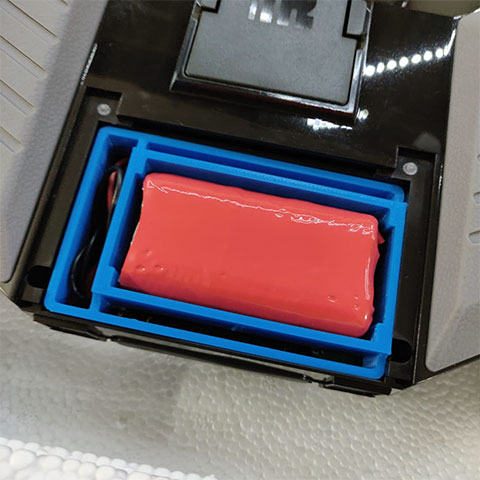 Post 1st August 2019: Cells are PINK Samsung 2600MAH original
Made using high quality and original Panasonic 18650 cells. 
Rated at 2900mah capacity with lower discharge rate at 8C. A perfect fit to use it as a power source for your Taranis QX7. You also get a custom 3D printed frame to make sure the battery does not wobbles inside the battery bay. 
Pack comes with a JST-XH and JST connector. Makes it easy to use with your transmitter and also easy to charge. You can connect it to charge with any smart charger. Remember to set the battery type to Li-Ion and charge at 2A or low, but not over 2.5A
Please take extra care while charging the battery, if you are not sure on how to use it contact us we will let you know. Incorrect charging might cause serious damage to cells or might catch fire too.
Package includes:
1 x 3D printed frame
1 x 2S Li-Ion battery 2900mah