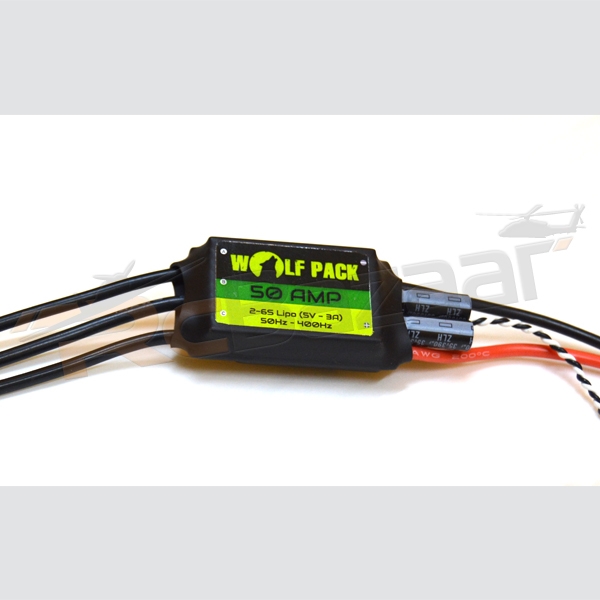 Features:
• Safety arming feature: Regardless the throttle stick position, the motor will not spin after battery connected.
• Throttle calibration function: Throttle range can be calibrated to be compatible with different transmitters
• Programmable Items:
1. Brake Setting: Enabled / Disabled
2. Battery Type: Lipo / NiMH
3. Low Voltage Protection Mode: Soft Cut-off (Gradually reduce the output power) / Cut-off (Immediately stop the output power)
4. Low Voltage Protection Threshold: Low / Medium / High
5. Start Mode: Normal / Soft / Super Soft
6. Timing: Low / Medium / High
7. Restore Factory Default Setting
4. Full Protections:
• Low Voltage Cut-off: Setting by program
1. Over-heat Protection: The output power will automatically reduce.
• Select electrolytic capacitor with low resistance, strong anti-interference ability.
Package Includes:

• 1 no: 
Wolfpack Opto 50Amp ESC